Walking across the narrow roads of Chandni Chowk, you'll smell the aroma of the cooking heritage that has been brewed and perfected over centuries. The relationship with food in the area began with the approaching of the Mughals and still charms the foodies from across the globe.
Here are ten street food joints in Chandni Chowk that you just must try if you haven't already.

1.Babu Ram Devi Dayal Paranthe Wale
    Chandni Chowk
Must try: Kela Paratha
Serving parathas for the last 125 years, this shop is ideal for those looking for a hearty meal without burning a hole in the pocket. they provide over a hundred kinds of parathas.
2. Jung Bahadur Kachori Wala
     Chandni Chowk
Must try: dal Kachori, Pyaaz Kachori
Started way back in 1971, Jug Bahadur Kachori Wala is praised for his or her lip-smacking selection of kachoris.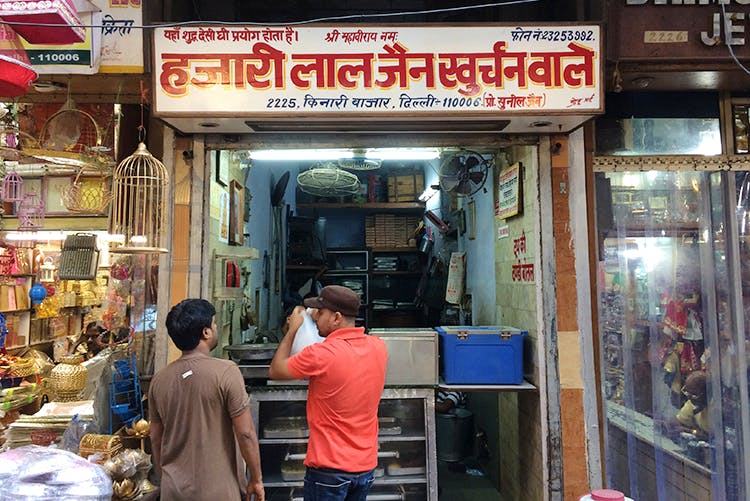 3. Hazari Lal Khurchan Wale
     Chandni Chowk
Must try: Khurchan Mava
The delicious taste of the creamy desserts made of the reduction of stewed and sugared milk attracts a large crowd. the popularity of this place lures in a lot of celebrities also.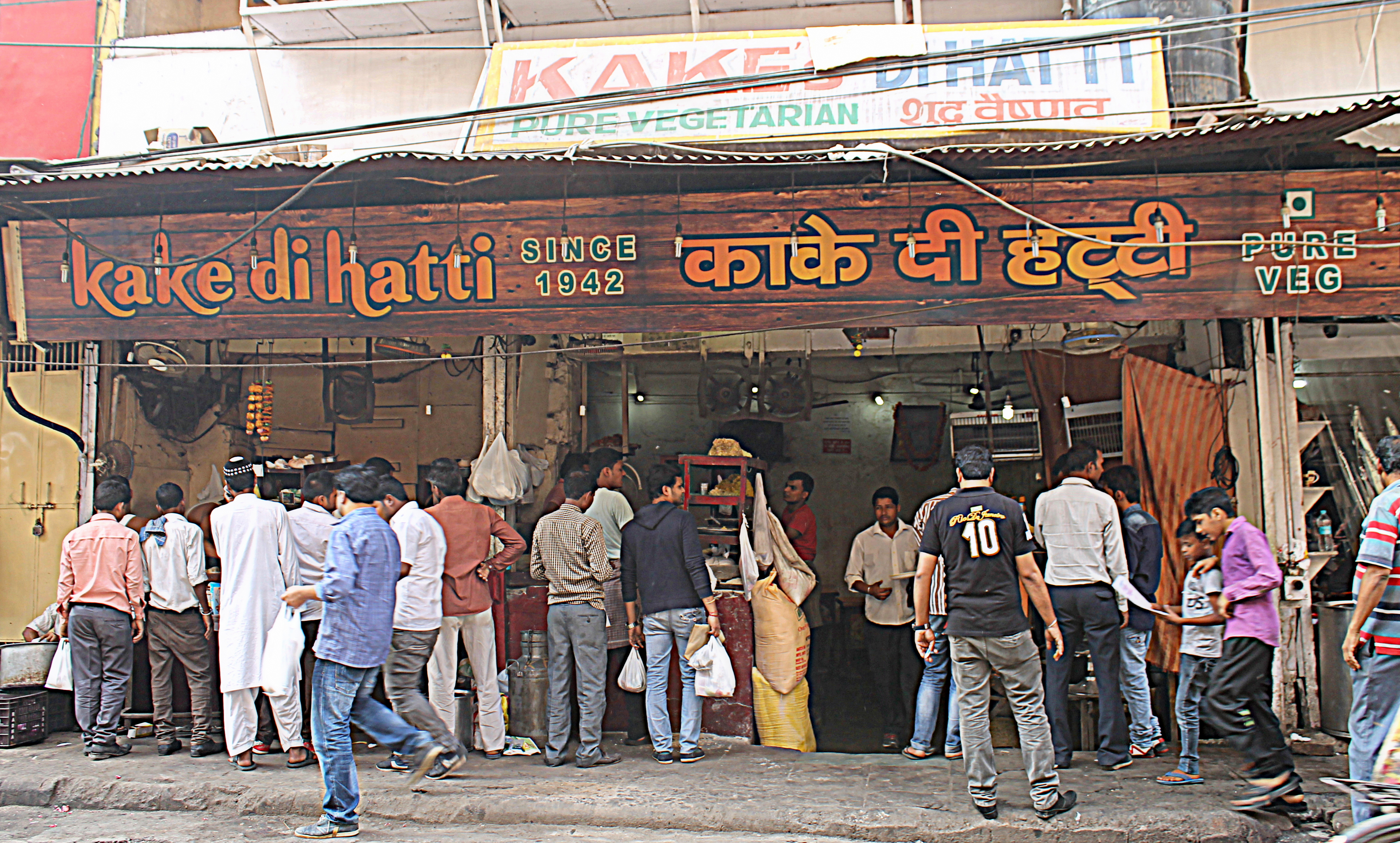 4. Kake Di Hatti
     Chandni Chowk
Must try: Kake Naan, dal Makhani
Kake Di Hatti has a name for serving high-quality simple food. They serve large naans to a large number of customers who flock every day to try their delicacies.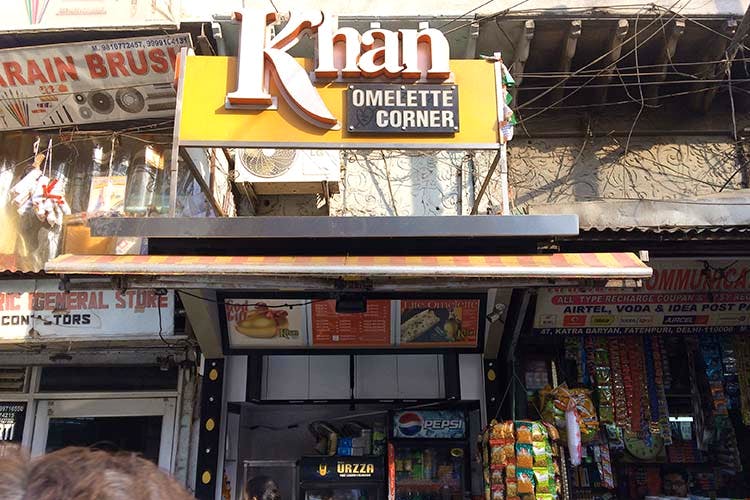 5. Khan omelette Corner
     Chandni Chowk
Must try: Cheese omelette
Khan omelette Corner is a paradise for egg lovers. there is an egg dish for each kind of a foodie-from the cheese lover to the health-conscious one. you'll be surprised to see the varieties of dishes that they will make with mere eggs.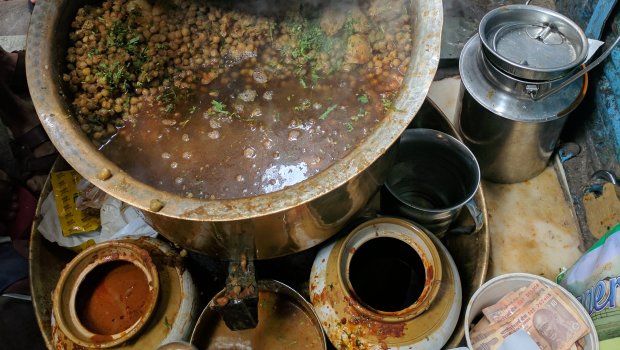 6. Lotan Chole Wala
     Chandni Chowk
Must try: Chole Bhature
Lotan Chole Wala has been serving hot and crispy bhature since 1977 and it's one of the oldest Chola Bhatura outlets in Delhi. The staple breakfast dish of Delhi is seen enjoyed by a buzzing crowd outside the shop.
7. Old famous Jalebi Wala
     Chandni Chowk
Must try: Jalebi
This jalebi shop has been running since 1884 and is known for its jalebis that are cooked in desi ghee and then dipped in Khandsari syrup that is made from the raw and unprocessed sugar.
8. Natraj Dahi Bhalla
     Chandni Chowk
Must try: Aaloo Tikki
Established in 1940, Natraj has been selling only 2 items- Aloo Tikki and Dahi Bhalle. Their delicacies are therefore famous and renowned that folks keep coming to the shop again and again.
9. Padam Chaat Corner
     Chandni Chowk
Must try: Aloo Tikki, Papdi Chaat
Nestled carefully in a corner on barf Wali Gali, the stall is operated by Panditji who sits with his containers of masalas and different ingredients. His chaat can help you slake your savoury cravings.
10. Giani's Di Hatti
       Chandni Chowk
Must try: Rabri Falooda
Highly renowned for his or her creamy Rabri Falooda, Giani is the household name for Delhi's favourite frozen dessert store. Established over fifty years back, the shop has added new flavours through the years, and now, has become a multi-store ice cream chain.
Was this post useful? Do leave a comment. If you have already had all these dishes, leave a  comment on your experience and suggestions if you have got any.
Do read my Blog on Hyderabadi Street food
Author- Wandering_Pilgrim